This week our learning has a friendship and kindness focus and is based around the story, 'A Gold Star for George'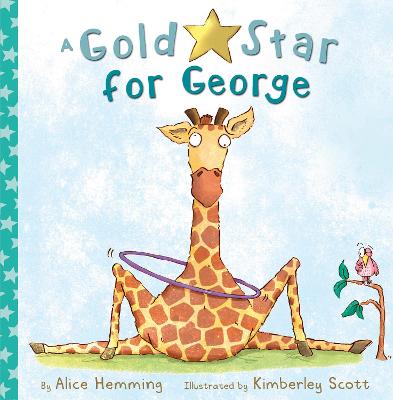 Please try the learning activities below, over the week, and upload photos of these to Tapestry!
Literacy
Task 1
Listen to the story 'A Gold Star for George'
https://www.youtube.com/watch?v=GSQ5eUNkrJY
Discuss:
How did George feel when he didn't win any stars?
What did his friends do?
How did George feel when his friends did this?
Task 2
Recap the story
What were the animals given stars for?
What are your friends good at? What would you give your friends a star for?
Can you decorate a star and write a sentence to say what you would give your friends a star for.
Remember to:
Sound out the words independently and write the letters
Use finger spaces, capital letters and full stops
Use a sound mat to help you form your letters
Maths
Task 1
Watch Numberblocks S4: Eighteen
Can you find the numeral 18 around your house?
Can you count 18 objects?
Can you write number 18?
Can you write any number sentences to make 18?
Task 2
Discuss what do you think double means?
Watch Numberblocks: Double Trouble
Task 3
Recap - What are doubles?
Try one or more of the following activities to identify and count doubles:
Find doubles on dominoes
Roll doubles with 2 dice
Play snap, matching quantities on cards
Play matching pairs
Count out pairs of socks, then split the pairs and count the socks
Complete the dominoes on the sheet below
Phonics
Practise singing the Jolly Phonics songs
Practise the Tricky Words Song
Play some of the Phase 3 phonics games on Phonics Play
Practise your cursive letter formation- watch and copy the letter formation Sky Writer - mobile friendly (ictgames.com)
Practise writing captions for the pictures.